Umbraco CMS
Umbraco is a highly flexible Content Management System (CMS), loved by content editors and developers alike.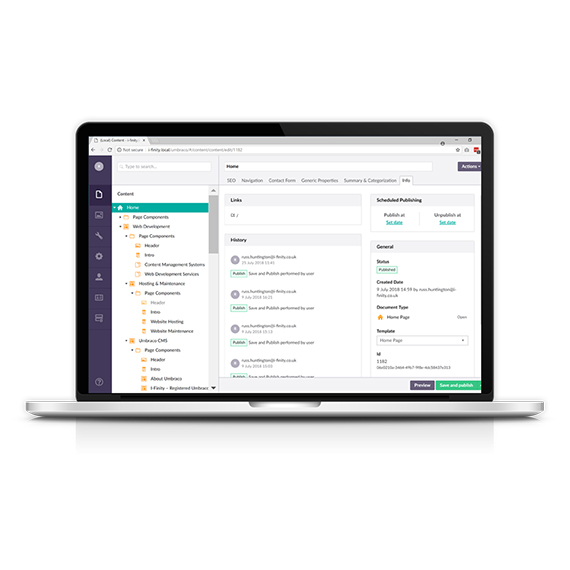 One of I-Finity's Content Management Systems (CMS) of choice is Umbraco because it enables content editors at all levels of technical ability to easily manage their online content. With more than 400,000 installations, Umbraco has a proven user-base thanks to its flexibility and seamless integration with Microsoft products.
Umbraco also resides in the top five most popular server applications and features in the top ten most favoured open source tools. This means that every I-Finity website is built using a well-established and reputable CMS that's fully supported.
I-Finity – Registered Umbraco Partner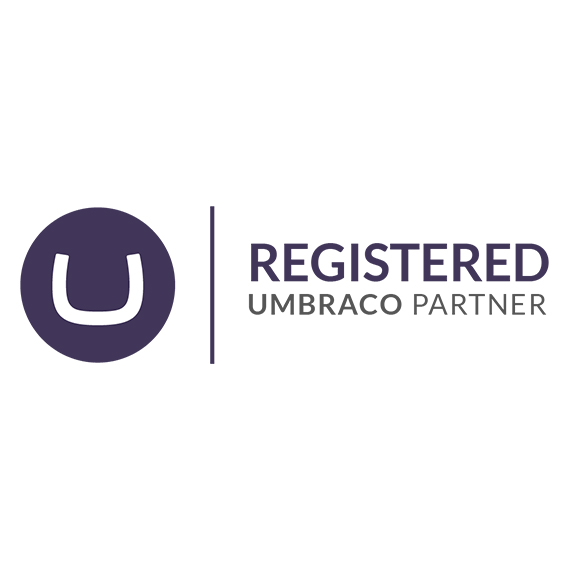 Such popularity exists for Umbraco because it works well for content editors and developers alike. The ability to scale the CMS up or down makes it suitable for a wide range of customer requirements.
It's for this reason that I-Finity was keen to align with the CMS and worked to achieve Umbraco Registered Partner status as well as gaining Umbraco Certified Master recognition at an individual level. These validated accreditations mean that you can rely on our assured expertise to support your Umbraco website.
Why is Umbraco so popular?
Serves a wide range of requirements for large or small website builds.
Used by people at all levels of technical ability, needs little training.
Encompasses all online content management and publishing, including media.
Multi browser and device compatible for a seamless website experiences.
Easily up-scaled to enable growth for a future-proofed investment.
Search Engine friendly, incorporates SEO features at build level.
Looking for an Umbraco website?
As a business I-Finity champions Umbraco and through our extensive knowledge, we can build and maintain your CMS to give you the very best value website solution.
We have developed many Umbraco websites, utilising key features such as, Security and Role Management, Media Management, Search and Indexing as well as Content Scheduling for a diverse range of customers who are enjoying the many benefits of a flexible Umbraco-powered website.
Get your Umbraco project started